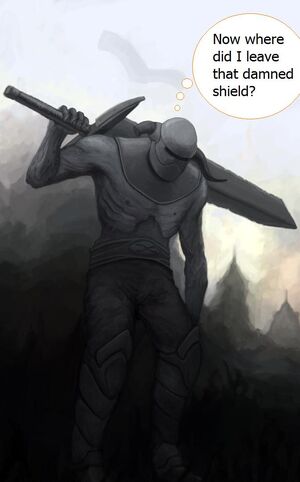 Arrav of Avarrocka was a hero during the 4th age. He saved Varrock from the first Zombie army attack led by Zemouregal by using the Shield of Arrav. Actually, he didn't use it, and that's what saved the town, but that is a different story. He is now a Zombie General of Zemouregals army, since Zemouregal stole Arravs heart...

STOP THAT RUNEFAPPERS! Literally! He literally stole his heart. But more on that later.
The Very Basics
Edit
At some point, Gower and co realised that unless they added some element of narrative, RuneScape would be seen for what it truly is- a refuge for nerds, a holding pen for people who enjoy mindless slaughter, and a gathering of undesirable people. Therefore, they sat down and planned out some bullshit lores which they stuck on a part of the website that they knew that no-one would ever read.
Ad blocker interference detected!
Wikia is a free-to-use site that makes money from advertising. We have a modified experience for viewers using ad blockers

Wikia is not accessible if you've made further modifications. Remove the custom ad blocker rule(s) and the page will load as expected.